Filling needs together: Working for the global market leader for
Blow-Fill-Seal
Enabling people to have a healthy future is our goal. To this end, we develop innovative filling and containment solutions, provide advice and offer the best all-around service. On the other hand, we offer exciting working environments, genuine appreciation, flat structures and extensive opportunities. Get to know us and become part of our team!
"Logistics at Rommelag means a lot of variety for me and new challenges to solve every day. You can only do that with a really great team. And I'm part of it."
Janine Hunziker, Logistics Expert
"Because I am challenged and can develop myself, I have worked my way up from a simple packaging lady on the permanent night shift to forewoman. I'm still enjoying learning, and I'm proud of the appreciation people have for me and my work."
Katharina Powloka, Forewoman Packaging
"Building state-of-the-art filling lines at Rommelag is very interesting because all the machines are customized one-offs. I can fully contribute my knowledge and skills to every assembly and always learn something new."
Martin Hauri, machine fitter
" I started as a mechanical draftsman, continued my education with the company's support, and now manage the information technology department."
Günther Jabornegg, ICT Department Officer
"At Rommelag, I can help develop exciting international machine projects for customer service."
Patrick Schmid, Project Manager
"At Rommelag, my experience and knowledge are sought after and valued."
Peter Dätwyler, Design Engineer
Pleased to meet you: Job events and fairs
Take the opportunity to meet us in person and ask questions. It's worth it: We offer many entry-level and career advancement opportunities in the commercial, technical, chemical, pharmaceutical and industrial sectors.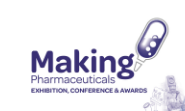 MAKING PHARMACEUTICALS
26.–27. Apr 2022
Coventry, UK | STAND 625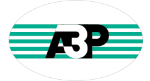 FORUM A3P MOROCCO
19.–20. Mai 2022
Marrakesh, Morocco | STAND No. 12
Well positioned at many locations
We are at home in Germany and Switzerland. Our solutions and technologies are in demand in over 80 countries around the world. That is why we operate sales companies in China and the USA as well as agencies in over 20 countries. Crucial to our success are our approximately 2,000 employees who work with great dedication to ensure that people around the world have the opportunity to access safe pharmaceutical products.