Efficient technology is good. However, the full potential of Blow-Fill-Seal production can only be exploited if all structures and processes are coordinated - and maintained at a high level permanently. We have the know-how you need for your new planning, expansion or reorganization. Make use of it.
You can build on that: Factory planning with vision
For a functional and profitable production, you set the course from the very first idea. We support you: with holistic consulting that gives you security and provides many advantages.
Economical and efficient processes
We design factory and production structures in which bottelpack equipment and cleanroom are the focus, but routes and ancillary functions are also well thought out. Because: For maximum safety and efficiency, everything must come together.
Optimal use of space and area
Every square meter of production space costs you money. And also, out of responsibility for our earth, we should seal surfaces as sparingly as possible. That is why we create optimal structures with short distances. Also, BFS technology is advantageous because packaging materials are produced, filled and sealed directly in the bottelpack system. This means you do not need space for storing empty containers or for cleaning and sterilizing them. In addition, we design all plants to be as compact as possible.
Technically flawless solutions
With German thoroughness and Swiss precision, we design each facility and cleanroom environment according to GMP guidelines. This way, you can be sure that your factory will be approved and accepted by the authorities, no matter where it is located.
Good and safe working conditions
Despite all the automation processes, work is not possible without people. When developing structures and processes, we naturally also keep the safety and well-being of your employees in mind.
Well thought out personnel planning
As a contract manufacturer, we know precisely the personnel requirements in BFS production and are aware of the necessary qualifications. To this end, we provide detailed advice and create perfect shift schedules. In addition, we offer further education and training around BFS.
Geared for growth
We know about the cost-effectiveness and flexibility of our BFS technology. That is why we also consider the future and ensure that your factory structures can develop and grow.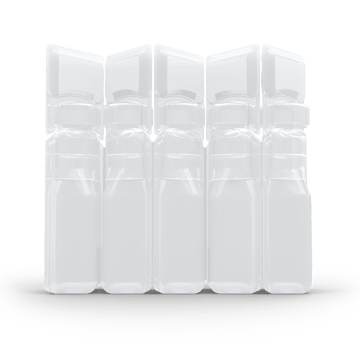 Machine optimization: the simplest adjusting lever for greater productivity
Do you know your current Overall Equipment Effectiveness? You should: The OEE value shows how productively your bottelpack machine is actually working - or how much is lost due to downtime, reduced speeds or rejects. We help you to find this out, bring the technology up to date and thus increase effectiveness noticeably.
Parameters for determining the OEE value
What percentage of the total time was the plant available for production?
What percentage is attributable to production breaks, maintenance downtimes and malfunctions?
At what speeds was the plant running during the production period?
How many products withstood quality control and could be delivered directly?
Always better with optimization
Lower risk of default
Overhauled equipment runs smoothly and is less prone to breakdowns in the long run. This increases production times and the quality of results.
Reduced maintenance costs
The planned replacement of worn parts and regular maintenance of the most critical components will always cost you less than a sudden system failure or waiting for a spare part. However, we are very quick to respond when needed.
Best results
Only faultless products can be sold without risk and earn good money. Machine optimization guarantees you high output and perfect result quality again.
Less energy consumption
After optimization, your equipment will be state of the art and run more energy efficiently than before. This not only saves money, but also improves your overall sustainability balance.
Looking at the big picture: Process optimization
Overhauling your bottelpack machine is a crucial step to increase your efficiency. However, reviewing existing processes and systematically eliminating weak points is even better.
As an experienced contract manufacturer, we face the same challenges and know all the variables, nuts and bolts. With this knowledge, we also help you achieve optimum production processes, higher productivity, lower production costs and the greatest possible resource savings.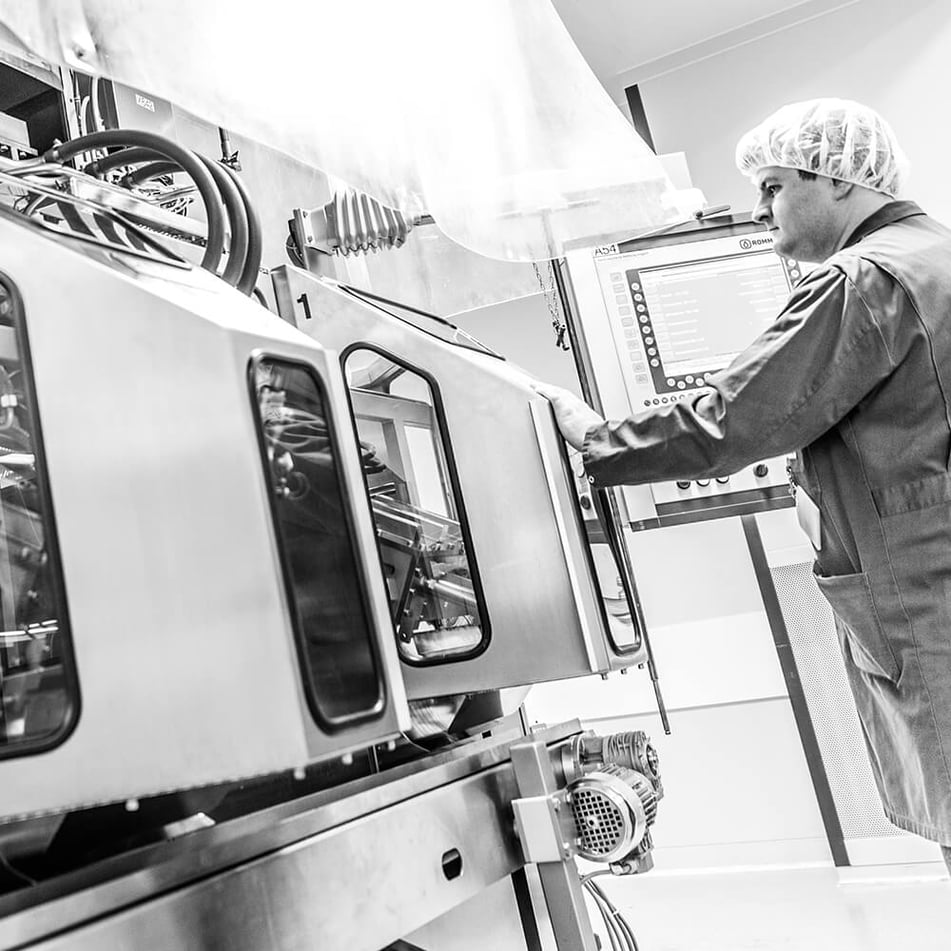 Close
Send us your request
Thank you for contacting us. How can we help you?
Close
Send us your request
Thank you for contacting us. How can we help you?
Close
The perfect solution for your application
Tell us your challenge. We will advise you in detail about the possibilities and find the optimal solution.
Close
The perfect solution for your application
Tell us your challenge. We will advise you in detail about the possibilities and find the optimal solution.